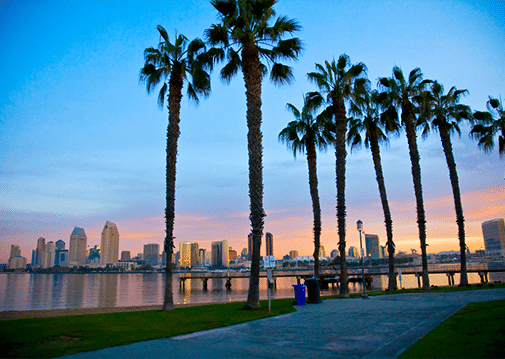 Saturday, May 21st
11am-3pm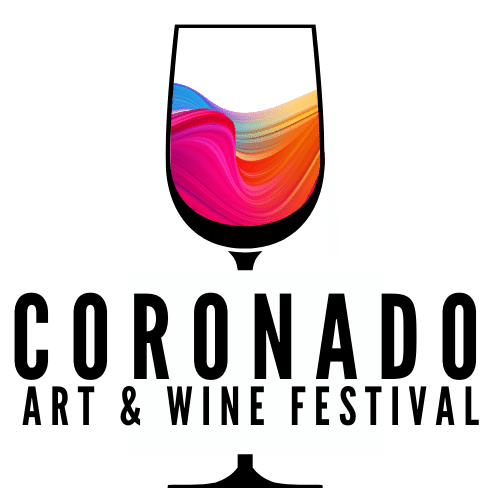 Mark your calendar for the first annual Coronado Art & Wine Festival!
The street fair will feature a live stage, artist booths, a Kidtopia STEM activity area, a Wine Village for wine tasting, and a VIP Experience. The event is FREE for all but wine tasting and VIP require an advance purchase.
Join us at 10th Street & C Avenue for a sampling of Orange Avenue bites and sips while bidding on your latest art piece. Afterward, we invite you to head down Orange Avenue to eat, shop, and enjoy the best Coronado has to offer!
Artists will be juried and selected individually. Details can be found in the application form. All art auction proceeds benefit Coronado Schools Foundation.
Donations made through Coronado Schools Foundation are tax deductible.
Call the Chamber at 619-435-9260 or email rena@coronadochamber.com if you have any questions!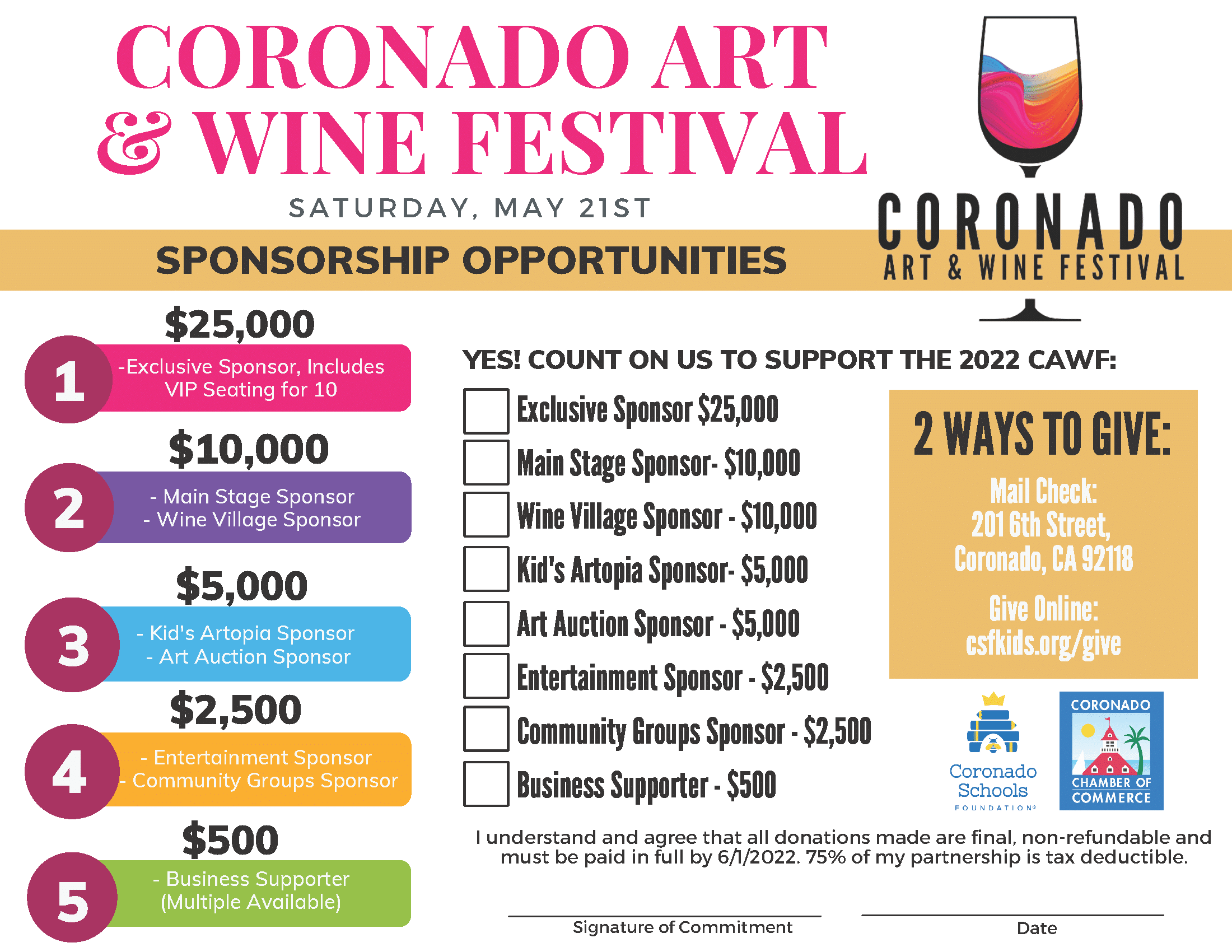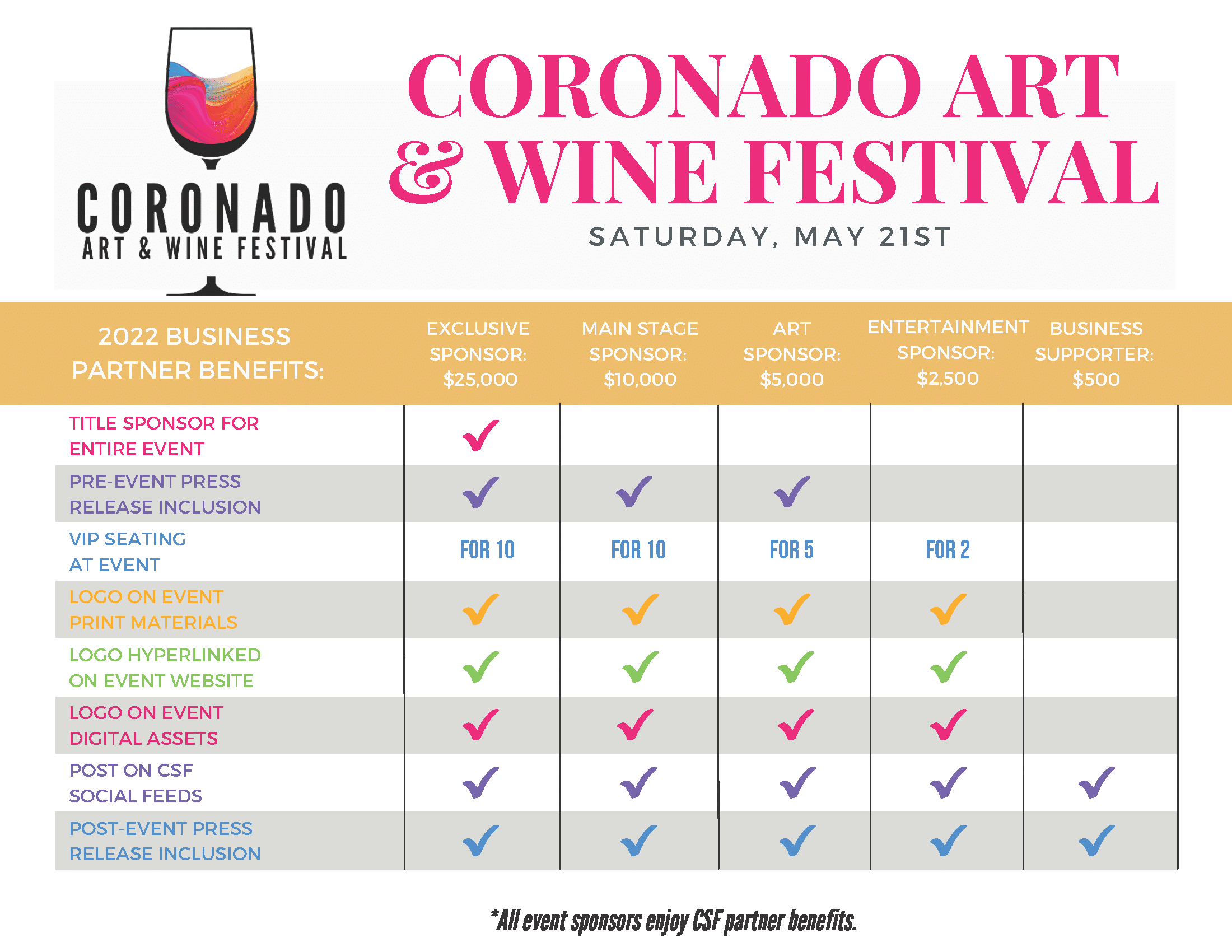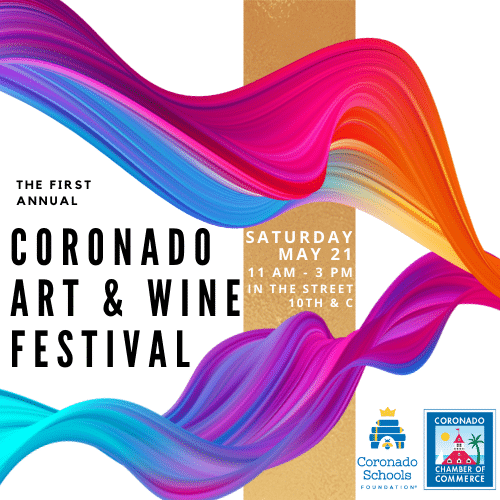 Artist Application & Regulations
We're looking for community members to help make this first Coronado Art & Wine Festival a complete success!